There are few companies, if any in this market, that offer the wide range of quality services available from Circle Building Services, Inc.. We have built our reputation on a full-service concept. This means we are able to minimize or even eliminate the facility manager's time-consuming task of seeking a multitude of vendors to provide various building maintenance services.
From our management to our front-line staff, we approach our business with the highest professionalism and we service our customers based on the following philosophies:
Circle Building Services, Inc. is an innovative leader of contract building services in central Ohio. Our goal of performance excellence is driven by customer expectations of complete satisfaction. We achieve this through a systematic approach of providing quality services and products with a commitment to professional relationships with customers and employees.
Circle Building Services, Inc.' commitment to our customers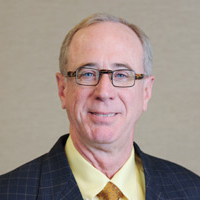 The roots of Circle Building Services, Inc. can be traced back to when Dan Litzinger was just 12 years old and started cleaning a local dentist office and beauty parlor in the same building. Dan's career continued in cleaning and in 1978 he merged his small contract cleaning company with another small cleaning company. After six years of successful affiliation, Dan split from his partners in 1984, resulting in the creation of Circle Building Services, Inc.
Circle Building Services, Inc. was founded on the principles of customer service, a strong commitment to professionalism, and providing cost-effective personalized cleaning services. With nearly a century of combined experience, the management team and key staff of Circle Building Services, Inc. come from diverse backgrounds but have a common commitment to innovation and customer service.
Although Circle Building Services, Inc. has grown into a company with over 150 employees that serves a very diverse customer base, we will always find the time to embrace the basic principles of good corporate citizenship. None is more important to us than supporting our local communities. Circle Building Services, Inc. encourages employee involvement in community activities and is led by the example of its founder, who has served on the boards of the Community Foundation and the local United Way, a public housing authority, and a local school district.